For many of us, the clothes we wear are the "final frontier" in shopping responsibly. It's hard and often expensive to find ethical clothing and quite honestly, it requires a new way of approaching fashion. Instead of indulging in fast fashion, it requires us to save up and buy less, higher quality pieces. Over the past few years I've been searching from brands that transition from work to the weekend, knowing that my closet space is tight.
Sustainable and ethical fashion are terms that are used interchangeably, so let me define. Sustainable fashion is about how the fabrics and materials are sourced, are they organic?, deadstock?, manufacturing emissions offset? etc.
Ethical fashion is the antidote to fast fashion and can include sustainability concepts, but takes steps further to focus on the people and production: how are workers treated and compensated? if the clothes are made abroad, what certifications or auditing is taking place to ensure a safe work environment?
Here are five brands I'm loving these days.
---
SELVA NEGRA
(Lindsay's take: Mexico City meets Los Angeles, with a dash of the 80's)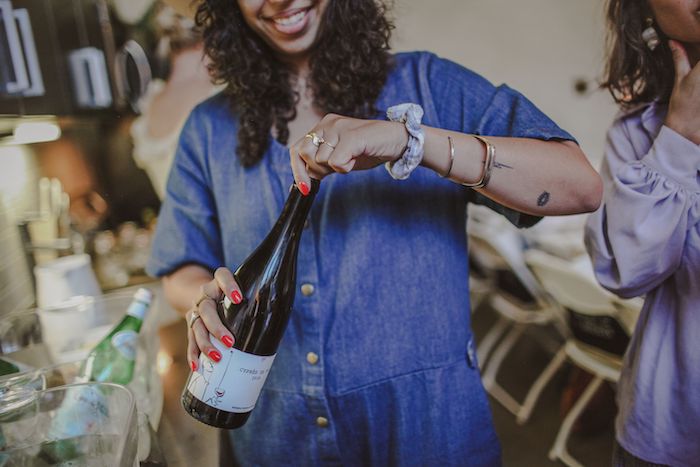 Created and designed my two women Kristen Gonzalez and Sam Romero (pictured above), this ethical fashion brand not only uses responsibly sourced materials like dead stock, they make all of their clothes in Los Angeles, eliminating major concerns with unfair work environments plaguing the fashion industry.
Proudly rooted in thier Latinx roots, their style can be best described as LA meets Mexico City, with a delicious dash of the 80's. I wear their clothes to work and splurge on jumpsuits and dresses for public speaking engagements. On a budget? Shop their sales, which are AMAZING.
---
Outerknown
(Lindsay's take: Perfect weekend wear)
Featuring reasonable prices and great casual wear, Outerknown has some great styles that translate from the office to the weekend.
They use 100% organic cotton (did you know that conventional cotton accounts for 25% of the world's pesticide use?!) and Outerknown is the first brand to pursue Fair Labor Association (FLA) accreditation before ever shipping a product. The FLA holds them accountable to the most stringent labor standards across their supply chain. In addition, three of their factories are Fair Trade certified and they disclose their tier 1 and 2 suppliers.
My favorites include:
Canyon dress
Folk top
Oasis top
SEA suit (the BEST!)
---
Rachael Harrah
(Lindsay's take: Classic and mom-friendly linens)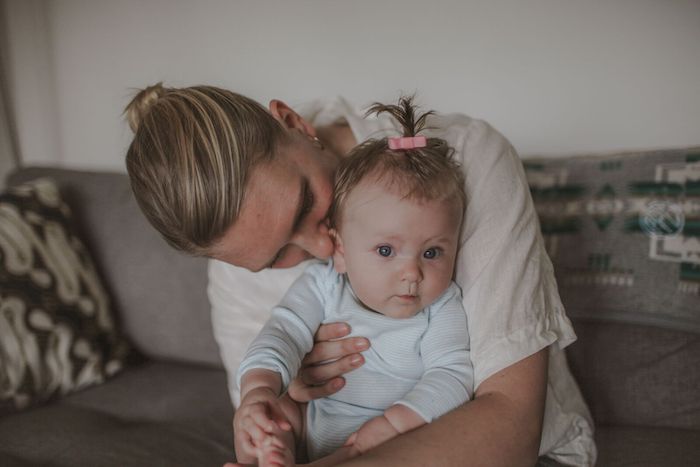 Another LA designer, Rachael designs simple, elegant and highly wearable clothes. You can dress the linen tops up or down depending on the day and rest easy knowing they are hand made and dyed in California. I love this quote from Rachael:
It's for the woman who lives life so richly that her clothing is the least interesting thing about her — she chooses garments that make her feel like her best self. "
---
Huma Blanco
(Lindsay's take: The perfect shoes for everyday work)
Two of my favorite work shoes are from Huma Blanco, a standard black heel (the Salvador) and a splash of yellow with a modest heel. Huma Blanco uses leathers are dyed using vegetable dyes, and all of their shoemakers receive fair wages, gender equity, and benefits such as paid vacation, healthcare and maternity leave. And 99% of their materials are sourced locally in Peru. A percentage of Huma Blanco sales goes to the non-profit Ninos del Arco Iris, which aims to provide a brighter future for children of extreme poverty in Urubamba, Cusco.
My favorites include:
Salvador in black
Marione in amber
---
Nisolo
(Lindsay's take: Shoes for a trendy weekend)

A Certified B Corporation, Nisolo makes insanely comfortable shoes. My #1 go-to shoe is the Ecuador Huarache Sandal. Nisolo is a Certified B Corporation, putting it at the gold standard level of responsible businesses. But things get even cooler when you start to dive into their Impact Report, which features how they set up their business and most important, how they treat and pay the artisan shoe makers who create their products. I took a deep dive into their Shoe Reclamation Program, which allows you to send old shoes back, and then they are repaired and sold back into communities in need of shoes and income opportunities. You can read more about how they treat their workers here.
What ethical fashion brands do you love?
Never miss a post and join my mailing list.