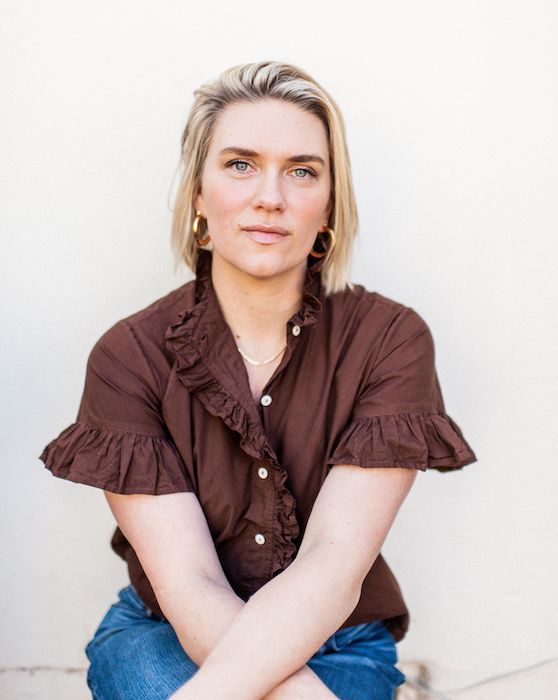 I'm an activist, writer, social impact/ESG business leader, science communicator, and unapologetic enneagram 8. 
I've been working at the forefront of environmental health and climate change campaigns for nearly two decades, working to eliminate toxic chemicals from consumer products through policy and market shifts. As a result I have been the lead strategist for the passage of over 20 laws aimed at better protecting public health, advancing consumer safety and addressing the urgency of climate change. I cut my teeth on public policy in Minnesota where I passed the nation's first ban on BPA in baby bottles and sippy cups, among other toxic chemical related bills on phthalates, lead, and flame retardants.
From there I moved to Washington D.C. to help start, build and run Safer Chemicals, Healthy Families, the nation's largest campaign working to remove toxic chemicals from consumer products. We successfully built a national campaign to update our federal laws on toxic chemicals, the first reforms since the 1970s. I was the campaign's lead lobbyist and grassroots organizer, building a national movement to make toxic chemical safety issues a conversation one that was discussed at the kitchen table. Simultaneously I worked with the nation's top ten leading retailers to address harmful ingredients in the products they sell, leading to strong corporate policies addressing toxic chemicals from Target, Wal-Mart, Best Buy and others.
After shaking up DC I took a risk and moved to Los Angeles to implement social impact initiatives at Beautycounter, a clean beauty brand working to transform the beauty industry. I built the mission program over 8 years including developing the beauty industry's strongest safety program, authentic advocacy (we passed 10 clean beauty laws in 8 years), award winning responsible sourcing program (hitting child labor in the mica industry head on), transitioning to more sustainable packaging and establishing climate leadership. I helped spearhead the acquisition of Beautycounter, the second largest in the beauty industry's history, lending it a $1b valuation. 
Currently I'm the Chief Impact Officer for Ritual, a traceable vitamin and supplement company, where I work to help deliver on the brand's vision through science-based and innovative sustainability, traceability and advocacy campaigns. 
Check out my LinkedIn profile for more details. 
My blog is broken down into the following categories:
Science
Beauty:

Navigate the complex world of what "clean beauty" actually means. 

Sustainability: Expert insights on trends and issues related to ESG topics, climate change, sustainable packaging and sourcing.
Cleaners/Toys/Furniture:

From pots and pans to mattresses, find out what to look for and product recommendations. 
Politics
Broken Laws: Easy guides to understand how health and environmental laws are failing to protect us and simple solutions.
Updated Laws: Wins and analysis of new consumer safety legislation.
Activism:

Know how to use your voice to create lasting change.
Culture
Motherhood:

Non-toxic baby products and transitioning to motherhood.

Fashion:

Know which brands are taking steps to make sure people and the planet are protected.

Society: My take on hot topics like feminism, culture wars, science illiteracy and more.
Yoga: The origins of this website, old but helpful content for hot yoga enthusiasts.
Consulting: I've consulted with major brands, national advocacy organizations and small start ups, on topics ranging from safer products policy, strategic communications and messaging, and how to craft a winning campaign. Interesting in connecting? Send me a note on my Contact page.
My work has been featured in:
New York Times – Selling Shampoo, Eye Cream and a Chemical Showdown
Fast Company – Meet the Clean Beauty Brand That's Making Advocacy a Selling Point and A Beauty Brand Raised an Army of 30,000 Political Activists
Refinery 29 – This Law Could Change the Beauty Industry in a Huge Way
RACKED – Can a Salesperson Be An Activist?
Well + Good – What I Learned from Lobbying for Safer Cosmetics Legislation – And What's At Stake For You
The Chalkboard – 6 Shocking Truths About American Beauty Products
GLOSSY – The Kardashian Effect, The Beauty Industry Is Under Pressure to Clean Up
Sustainable Brands – Good Life Case Study on Corporate Advocacy and Social Impact
B Corporation – The Beauty of Effective Corporate Activism
Noble Media – Lindsay Dahl on Clean Beauty Myths
Huffington Post – Actor Jennifer Beals Leads Stroller Brigade for Safer Chemicals at U.S. Capitol