We all have different needs when it comes to skin care and beauty products, both in terms of what we want our beauty products to accomplish and in terms of how we want our values to mesh with where we're putting our money. Luckily there are a variety of certifications within the beauty industry that can help you figure out what's what. There are so many, in fact, that it can be confusing! To make it simple, I've broken down all the different certifications below so you can see what means what and what resonates most with you.
Animal Testing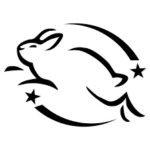 Leaping Bunny
Leaping Bunny is the most widely recognized, respected, and popular certification that enables companies to show that they do not test their products or their ingredients on animals. The certification ensures that the manufacturing partners do not test on animals as well.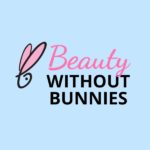 Beauty Without Bunnies and Choose Cruelty Free
Beauty Without Bunnies is PETA's (People for the Ethical Treatment of Animals) certification for non-animal testing and CCF is an Australian based organization that certifies ingredients and products are not tested on animals.
Ingredient Safety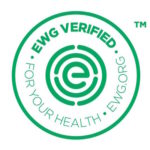 EWG Verified
Brought to you from the Environmental Working Group (EWG), this is the first third-party certification showing that the ingredients used in a product are not toxic or harmful to human health. EWG Verified is a comprehensive assessment of ingredients based on the best scientific literature. Simply put: you can rest easy if you see that product has the EWG Verified logo. Think about this as the most stringent version of the EWG Skin Deep database "best" ranked products.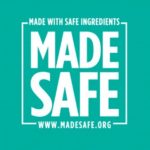 MADE SAFE
Another great certification, you can feel confident knowing that the ingredients are safe and vetted if the product is MADE SAFE certified. The certification uses credible science to make determinations about ingredient safety and goes a step beyond to conduct product testing. The bonus for MADE SAFE is they certify many different types of products —not just beauty/personal care— including crib mattresses and changing pags, toys, and other products!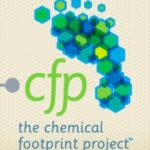 Chemical Footprint Project
While this isn't a formal certification, it is a great third party validation of how a company uses and screens chemicals for safety. The Chemical Footprint Project is a comprehensive survey that companies can take to rank and verify how well they screen ingredients for safety, share ingredients and materials transparently, and openly advocate for policies that protect people and more.
Ingredient Sourcing and Sustainability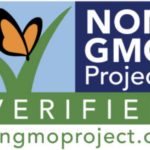 Non-GMO Verified Project
If you want to ensure that no ingredients in your personal care products have been genetically modified, keep an eye out for the the Non-GMO Project label. Personally, while I do think this is a very useful certification for food— I'm still not convinced however that this is the most important thing to look out for with beauty products.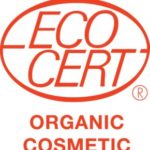 Ecocert Organic Standard
This is a natural organic ingredient and sustainability-focused certification, rather than one that is focused on verifying the product is safe. The Ecocert label means that 95% of the ingredients must come from a natural and organic origin, products cannot contain a certain ingredients of concern (like parabens), and it also requires biodegradable or recyclable packaging. To learn more about why "natural" beauty products aren't automatically safe, read this.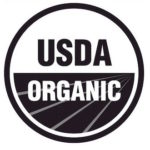 Organic
Beware of this one! The term organic isn't regulated by the FDA when it comes to beauty products, so be wary of such marketing claims. I suggest flipping the product over and seeing which ingredients are actually organic (usually indicated by an asterisk) and note that the most credible certifications for this are USDA organic, Oregon Tilth and the Certified California Organic Farmers (CCOF). Many consumers assume that if they see this logo that the rest of the formula was vetted for safety, which isn't the case and why I encourage people to look at the whole package. This only applies to ingredients that are plant based. Friendly reminder that many synthetic ingredients can be safe and sometimes more sustainable.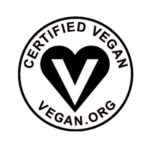 Certified Vegan
This is the most comprehensive and stringent vegan certification in the marketplace. The bar is high though. In fat, this certification not only addresses animal and insect products (like beeswax), it also takes on animal testing and materials used in the processing of ingredients.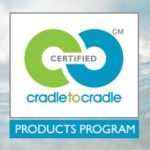 Cradle to Cradle
This certification is less popular in the beauty industry, but still important to know about. According to their website, The Cradle to Cradle Certified™ Product Standard "guides designers and manufacturers through a continual improvement process that looks at a product through five quality categories — material health, material reutilization, renewable energy and carbon management, water stewardship, and social fairness. A product receives an achievement level in each category — Basic, Bronze, Silver, Gold, or Platinum — with the lowest achievement level representing the product's overall mark."
Company Values/Corporate Governance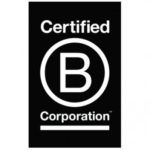 B Corporations
In order to be a Certified B Corporation, companies must achieve a qualifying score by addressing a long list of criteria that range from protecting the environment, paid maternity/paternity leave, corporate board and governance structure, employee diversity and inclusion, protecting public health through healthy products and so much more.
If you want to look for one certification that is the most comprehensive indicator of if that brand is forward thinking, good to the planet, people, it's employees and community, then look for Certified B Corporations.
Packaging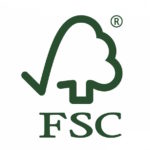 Forest Stewardship Council (FSC)
FSC Certified paper means that the wood used to create the paper was properly harvested, avoiding old growth forests and harmful pesticides and chemicals. If companies are using paper packaging or marketing materials, look for this logo to know they are responsibly sourcing their paper!
Certifications are meant to make our lives easier as consumers, but first it's helpful to know what they do and do not cover. I hope you found this useful!
Join my mailing list and never miss a post.