Finding safe beauty products is complicated, and so for years I have directed friends and family members to the Skin Deep database by Environmental Working Group (EWG). This simple tool allows you to type in the name of a personal care product (body wash, shave cream, makeup) and see how the product ranks from 0-10.
In recent months, I've had people reach out to me to ask if the Skin Deep database is flawed and why I still recommend people use the website.The honest truth is the Skin Deep database isn't perfect, but in today's unregulated beauty market, no tool can be perfect. Let me explain.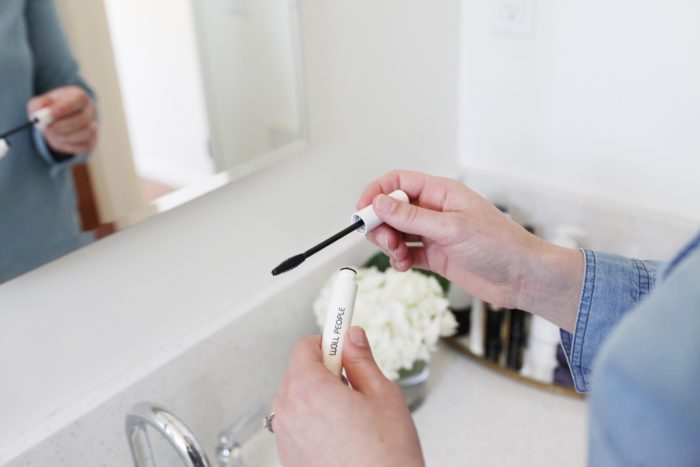 The most science based tool on the market
Skin Deep does the best job of incorporating science and real life exposures into their safety assessment. EWG uses the best peer-reviewed science when considering the score of an ingredient. Peer-reviewed science is judged by other scientists before it's actually published, meaning they look at important factors like how the study was conducted to ensure there isn't any bias. Perhaps most important, Skin Deep carefully assesses the body of science when giving ingredients (and therefore products). Often times consumer tools will look at one study and deem an ingredient unsafe for all uses. This is scientifically unsound. EWG does a good job to NOT do this as part of their evaluation processes.
Takes into account real life exposures
So an ingredient (like a preservative) may be toxic at certain doses, but can be safely used otherwise. This is common, take a look at grapefruit oil, which can be caustic to the skin at high doses, but can be safely used as a fragrance at low doses. Skin Deep, unlike other tools like Think Dirty, takes into account how a company actually uses the ingredient and ranks accordingly. Without doing this, any product with grapefruit oil would be deemed hazardous, that's not very accurate is it?
Determines safety based on publicly available ingredient lists
EWG either pulls ingredient lists from a company's website, or companies can directly submit their ingredients. For companies who do not submit their information, EWG has to take them at their word that the ingredients on the product label or website are accurate. While this is an inherent flaw, without better oversight in the market, I'm not sure how any tool can address this issue.
Scores are not swayed by corporate partners
I can speak from personal experience that there is a deliberate fire wall between the science staff who run Skin Deep and the rest of the EWG team. They work independently and actively push back on brands, even those who are supporters of their work. In order to maintain the credibility of the database, EWG works hard to make sure people know any corporate partners can't influence their scores. Also keep in mind that taking corporate cash is something new for many non-profits and they take corporate influence more serious than most. Having worked in the non-profit field for over 12 years, I speak from personal experience.
There are some discrepancies, EWG is working to fix them
Have you ever noticed how an ingredient could be ranked a 6 on one product page and 7 on another? These discrepancies are minimal, but do happen. EWG is quick to fix these errors to ensure consistent ratings.
At the end of the day it continues to be the best consumer tool on the market, rooted in science. I prefer people use Skin Deep over Think Dirty and the Good Guide for these reasons.
If you are interested in third party verifications, please look for Made Safe or EWG Verified!
Never miss a post and join my mailing list.