Getting ready for baby, especially if it's your first, can be daunting. Take it from me, I'm four weeks away from my due date!
Everyone seems to rush to tell you their horrendous child birth stories, point out that your lady parts will never be the same, and list off all the things you suddenly need to buy. So in an information saturated world, my husband and I wanted a resource that was going to give us the facts, without bias, and demystify and normalize the entire pregnancy and delivery process.
LOOM, based in Los Angeles, was exactly what we needed.
Erica Chidi Cohen—a widely respected doula who got her start working with pregnant inmates in the San Fransisco prison system—wanted to create a space for expecting parents to be able to talk about reproductive challenges, getting ready for baby, in a sane and manageable way. Having been through her classes and working with her one on one, she has done just that.
Here are some of the services LOOM provides:
Pregnancy classes (SO amazing!)
Parenting basics
Raising a starting a family for LGBTQ couples
Fertility services, classes, and community support
Classes on periods, sex, miscarriage and more
Panel discussions with experts in the field of reproductive and sexual health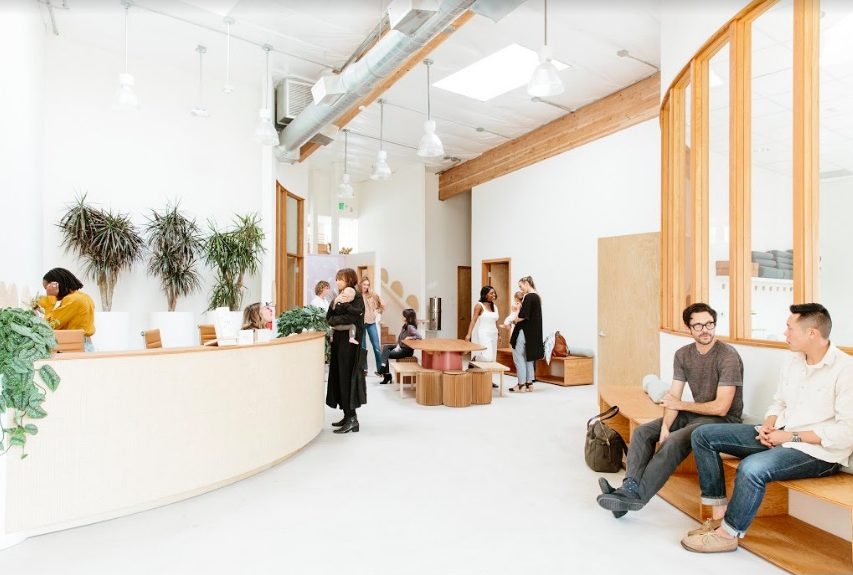 Overview of Pregnancy Class "Prepped"
To get specific for a moment, I wanted to share what it is that I loved so much about the pregnancy classes at LOOM. Both through my work with Erica and the rest of the LOOM team, they give you the facts about childbirth in a factual, science-based way that actually makes sense.
For example, they walked us through the stages of labor without having to show us 10 videos of babies coming out of vaginas. And they openly discussed when to know if a health care provider is pushing you into a c-section versus knowing when it's best for the health of the mother and baby to have a cesarean. They also don't make judgements about if or how you breast feed, if you do or don't take pain medication during labor, and so much more.
Finally, as part of the childbirth class they also talk about postpartum life and what to expect. This is typically not covered in birthing classes, but was really helpful to help with the postpartum transition and I now feel prepped for what could happen with my body in the days, weeks and months after having a baby.
Not in LA? No prob.
LOOM is looking into ways to connect with more people through a digital platform, so stay tuned and connected through their email list and website.  In addition, Erica wrote Nurture, the most sane and useful book for expecting parents and pregnant women.
If you have a friend who is expecting, please buy them this book.
I recently read an article where Erica described doulas as someone who "fill the cracks". This really stuck with me, knowing that there are different roles that our partners, health care providers and family play in the journey towards parenthood. And then there are all the cracks, the moments where you doubt yourself, have questions about your changing body, need someone to advocate for you during delivery. Doulas provide this role, and so does LOOM.
I highly encourage you to purchase Nurture and share this post with expecting friends, especially those in LA!
Never miss a post and join my mailing list.