This Saturday we lost a true hero.
Andy Igrejas, a close friend, mentor, and environmental health advocate, lost his fight with brain cancer this weekend and passed away peacefully in the presence of family and friends. In some ways I can't really talk about it yet, or even process what it means to have a world in which Andy isn't around, but behind the quiet solitude of my computer, I will try my best.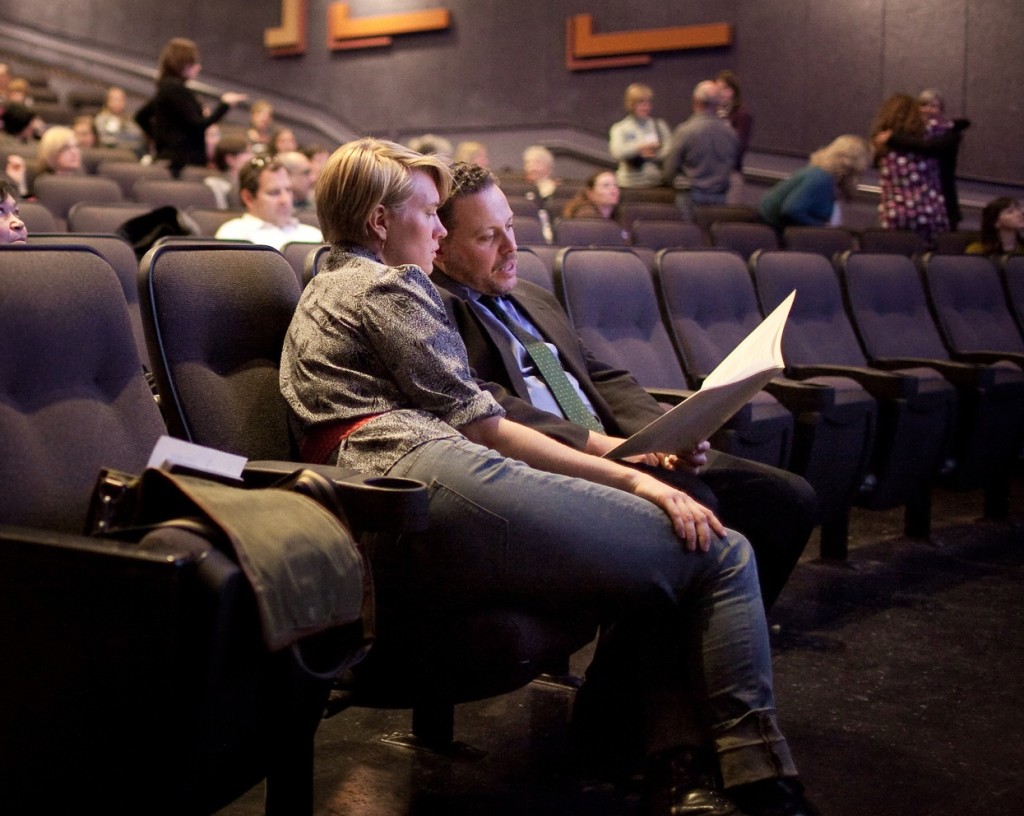 If you know about harmful chemicals in consumer products, you likely have Andy Igrejas to thank. You may have never met him, but the work he did to change the national dialogue on consumer safety, environmental regulation, and toxic chemical exposures was remarkable. He is the mastermind behind the social movement that has swept BPA from store shelves and led to state and national bans on toxic chemicals. You may have never have met him, and yet he's impacted your life. He was just that kind of person.
I had the privledge of being Andy's "right hand" for over five years in Washington D.C. when I joined Safer Chemicals, Healthy Families. Andy's vision for a world in which people weren't exposed to toxic chemicals from the water they drank, the products they purchased and air they breathed spurred his idea to start a national campaign to reform the Toxic Substances Control Act (TSCA), a law that hadn't been updated since the 1970s. There were leaders across the country working on this issue, but we needed someone to pull together these diverse groups and shepard us through the complicated and arduous federal policy process.
Andy was our guy.
By the time Andy started the Safer Chemicals, Healthy Families coalition however, his career was already filled with public health and environmental wins, from the shores of New Jersey to the halls of Sacramento. The list of his professional victories left a lasting impact on this world through changed laws, prevented rollbacks, and market shifts away from harmful products.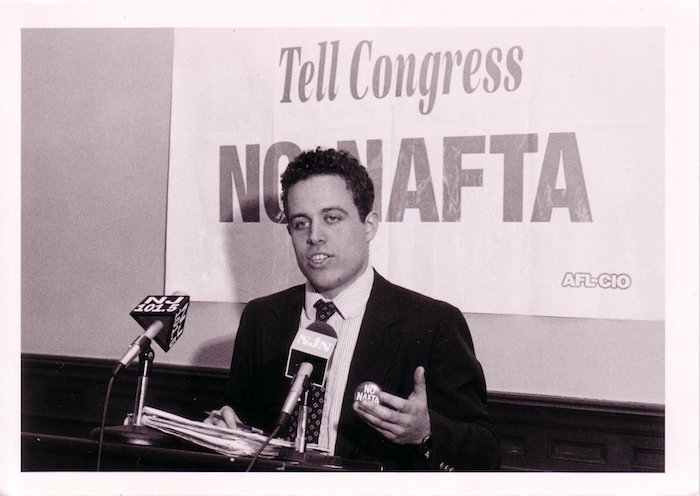 So it was to no one's surprise that he started the national campaign that put TSCA reform—and the need for less toxic chemicals—smack dab in the middle of the public's consciousness. In 2009, Andy called me and successfully convinced me to move to Washington D.C. to help him in this fight. To say he was persuasive is an understatement. In fact, Andy taught me (and so many others) the art of negotiation. It was through observing endless conference calls and meetings where Andy taught me the art of drawing a hard line without having anyone feel like that's what you're actually doing.
As it turns out, being relatable, and simply you, is actually the most disarming skill we have.
But as you can imagine, being a leader wasn't always easy. Not only was he going toe to toe with the biggest chemical and oil companies in the world, he was also under constant scrutiny from the very allies in which he convened. Anyone who has ran a coalition knows that you can never make everyone happy, but this coalition had such diverse perspectives (to Andy's credit, by design), that the push and pull was constant. As an observer to this dynamic, I will say that at times it felt cruel to have one person carrying all the weight of keeping everyone together.
Even with the challenges of running a federal advocacy campaign, Andy persevered as he always did.
He worked diligently to make this large tent coalition thrive.
For as sharp of a strategist as he was, he was equally lighthearted, kind and hilarious. I don't know a single person who met Andy who wasn't immediately drawn in by his stories and anecdotes. He was intellectually curious, reading the New York Times cover to cover before coming to work each day, exploring new literature, film, and music. He had the best taste for food, drinks and travel destinations, while never being pretentious about it.
For me, he was an even better friend, and I know so many more can say the same. He was the friend that always believed in me professionally, personally and encouraged me to see my worth, even when I didn't. Perhaps most important, Andy gave us all the gift of his time. When you were at dinner with him, he wasn't checking his phone or distracted, he was there and engaged, giving you his whole self. This ability to be present with people was the source of his magnetism.
Andy was blessed to find true love in his partner and wife Susan, who has been by his side through all of this. The professional wins, music concerts, travels, his treatments, and every moment through his final days. Susan is made of the same character that Andy is: perseverant, unconditional in her love, kind and calm under stress. From all of us who love Andy, thank you Susan.
Andy taught me to always end with an "ask" and so I will take my liberties to do so. If you are an environmental health enthusiast and you never knew Andy, please give him a shout out today. For all the organizers and advocates out there, consider how you show up and your role in the coalitions you participate in. Take a moment to reach out to the people convening those groups of stakeholders from time to time. To the foundation and funder community, please do not back away on funding the organizations you have invested in for over a decade, they need your support now more than ever.
And finally, to every American voter, call your Members of Congress today and demand they stop the roll backs of toxic chemical regulations that Andy and so many others spent years advocating for.
We love you Andy and will continue the fight.
Photo credits: NJPIRG, Safer Chemicals, Healthy Families 
Never miss a post and join my mailing list.