If there is one class of chemicals to avoid, it's toxic flame retardants.
I don't want to use personal care products with parabens, PEGs, or phthalates, plastic with BPA or Teflon on my pots and pans…but based on existing scientific research, I'm more concerned about flame retardants than most other chemicals. It ranks right up there with lead as far as negative health impacts, but unlike lead, most of us have pounds of these chemicals in our homes.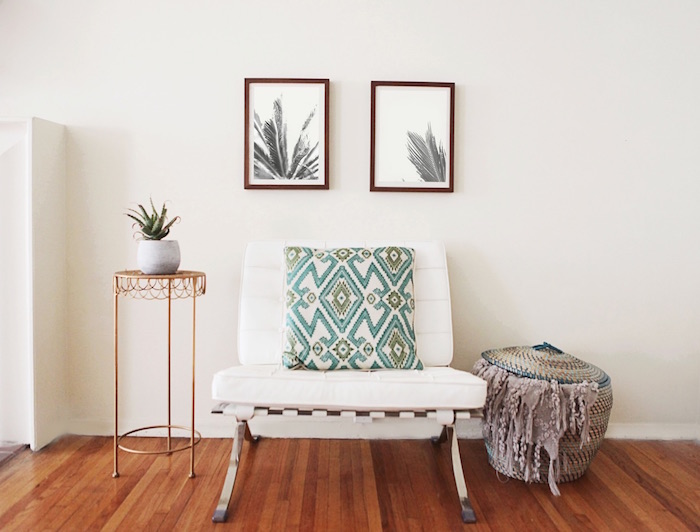 Photo Credit: Chelsea Prestin Photography
Given the harmful and persistent nature of flame retardants (you can read more about that HERE), I'm thrilled to announce that we can actually purchase couches and chairs without flame retardants, which wasn't possible a few years ago. So how do you get started?
Look for This Label

Email Laggard Companies
If a company you like isn't offering flame retardant free furniture (whether it's a sofa, car seat, or mattress), email them! The market has moved on this issue because of consumer demand. Simply ask them to start offering flame retardant free options.
Shop with These Brands
The Center for Environmental Health has been at the forefront of the fight against flame retardants and published this handy list of companies that are not using flame retardants in their furniture. This list was originally published on their Residential Furniture Survey and I have highlighted some of the more popular brands, available in most major American cities.
AICO (Amini Innovation Corporation)
American Furniture Manufacturing
Ashley Furniture
Best Home Furnishings
Bradington Young
Broyhill
CR. Laine
Century (Highland House Furniture)
COCO-MAT
Comfort Design
Craftmaster
Crate and Barrel (CB2, Land of Nod)
Dania
David Edward
Drexel Heritage
Dwell Studio
EcoSelect
Ekla Home
Endicott Home
EQ3
Fairfield Chair
Flexsteel Inds.
Furnature
Gus Design Group
Heritage Home Group Brands (Broyhill, Drexel Heritage, Henredon, Hickory Chair, Lane, Maitland Smith, Pearson, Thomasville)
Henredon
Hickory Chair
Hickory White
Highland House
Homeware
Hooker Furniture (Bradington Young, Homeware, Sam Moore)
IKEA
Interline (Scandinavian Designs, Plummers, Dania)
Joybird (added by Lindsay Dahl based on confirmation from their customer care team)
Kevin Charles Fine Upholstery (sold by City Furniture stores in Florida)
Kincaid Furniture
Klaussner (Comfort Designs)
Kristin Drohan Collection
Lane
La-Z-Boy (Kincaid)
Lee Industries
McCreary Modern (available at Crate and Barrel, and Room and Board)
MotionCraft
Pacific West Furniture
Palliser Furniture
Pearson
Pine St. Interiors/EcoTerric
Plummers
Precedent Furniture
Roger + Chris
Sam Moore
Scandinavian Designs
Sherrill Furniture (Hickory White, Lillian August, Precedent, Motion Craft, Whittemore Sherrill , Mr. and Mrs. Howard)
Soma Ergonomics
Southern Enterprises (only some products are FR-free)
Southern Furniture
Southern Motion
Stitch NYC (only some products are FR-free)
Taylor King
Thomasville
United Furniture Industries
Vanguard Furniture (Michael Weiss, Thom Filicia,Compendium)
Viesso
Whittemore Sherrill Ltd.
Additional Safety Considerations and Resources
If there isn't a label on the bottom of the couch or sofa, it's safe to assume there ARE toxic flame retardants in the product.
Ask the manufacturer if the couch has been treated with a stain resistant coating, or if flame retardants have been used to treat the fabric. If the answer is yes to either of these questions, ask them for an

untreated couch

.
Green Science Policy Institute's 2015 Guide to Flame Retardant Free Furniture
Seven Flame Retardant Free Companies via Environmental Working Group
Shopping for safer products shouldn't have to be this complicated. That is why I will continue to advocate for state and federal laws that ban the use of these harmful chemicals, further ensuring that regardless of education, income of access to information, we all will have safer products.